Important Developments to Note
At the beginning of 2022, some recent and upcoming changes in practice at the U.S. Patent & Trademark Office (USPTO) for patent and trademark matters merit attention.
---
Patents
"DOCX" filing format deadline extended
The deadline for the implementation of a surcharge for non-DOCX patent application filings has been extended until January 1, 2023. In recent years, most U.S. patent applications have been filed electronically in PDF format. DOCX-format filings are currently possible but non-DOCX PDF-format filings are still permitted without any surcharge. The non-DOCX surcharge will eventually be $400/$200/$100 for large/small/micro entities. Note that the non-DOCX surcharge will not apply to PCT national phase entries into the USA. The applicability of the non-DOCX surcharge to U.S. applications filed in a language other than English is still rather unclear (it is not clear if a DOCX copy of only the English translation, only the non-English original, or both the original and translation is required to avoid the surcharge).
In general, the greatest concerns about DOCX format have to do with rendering of complex application content, such as embedded mathematical equations created with a word processing program's equation editing functionality, which may not render as the applicant intended at the USPTO side. The official reason given for the implementation delay is to "provide the public an opportunity to more fully comprehend the nature of, and prepare to comply with, the DOCX format[.]" But while the DOCX format is an administrative convenience for the USPTO, its mandated use is a more of a burden than a benefit for applicants. The need for applicants and their counsel to review and correct potential USPTO-side DOCX rendering errors (which may occur more frequently than with certain PDF-format filings) may make PDF-format filing and payment of the non-DOCX surcharge preferable in some situations. Though for applications containing only simple text, without complex or unusual formatting or embedded equations (other than equations inserted as images), DOCX-format filing should not pose any major problems.
Digital-only patents
Starting sometime in 2022, the USPTO will cease issuing paper patents and will issue digital patents instead. However, paper "presentation copies" (also called ribbon copies) of patents (on heavy paper with an embossed gold seal and the USPTO Director's signature) will still be available upon request for a $25 (US) official fee per copy. The USPTO says that digital patent issuance will speed up the process of issuance after payment of the issue fee, with a target of one week to issuance. This will shorten the time available to file a divisional or continuation patent application, which must be filed no later than the day of issuance of the parent patent. Though it has always been—and will remain—a recommended best practice to file any desired divisional/continuation application no later than the date of issue fee payment.
Bilateral exchange of certified priority documents with EPO ending
The USPTO's bilateral electronic priority document exchange (PDX) program with the European Patent Office (EPO) is ending. For any U.S. applications filed on or after January 01, 2022 with a priority claim to an earlier EP application, a WIPO Digital Access Service (DAS) code will need to be provided in order to electronically retrieve a certified copy through PDX. This will require registering the EP application with the WIPO DAS exchange. This change will not affect PCT national phase entries into the USA where the EP priority document is made available under PCT Rule 17.
More U.S. patent filing information
Please also see the "Guide to Foreign Priority Patent Filings in the USA" (available for download as a set of condensed presentation slides titled "Patent Filings in the USA: Important Considerations") for in-depth discussion of requirements for foreign applicants to file U.S. counterpart patent applications with a foreign priority claim.
---
Trademarks
"Flexible" (shortened) response periods
Starting December 1, 2022, the time to respond to trademark office actions (under 37 C.F.R. § 2.62(a)) will be shortened to three (3) months. A single three-month extension of time to respond can be requested, which will carry an official fee of $125 (US). The extension must be affirmatively requested within the original three-month period. However, the shortened response periods will not apply to Madrid extensions to the USA. For refusals in Madrid extension cases (§66), the applicant will still have a full six-month response period available without paying any extension fees.
Digital-only registration certificates
Starting in spring 2022 the USPTO will cease issuing paper trademark registration certificates and will issue digital certificates instead. [UPDATE: the USPTO began issuing only electronic registration certificates on May 24, 2022.] However, paper "presentation copy" trademark registration certificates (on heavy paper with an embossed gold foil seal, the name(s) of the owner(s), the mark, bibliographic data, and the classes of goods and/or services) will still be available upon request for a $25 (US) official fee per copy. Registrants who filed an initial trademark application before the implementation date (a date that is not yet fixed) will be able to order presentation copies with no official fee. Additionally, certified copies of U.S. trademark registration certificates with current title and status information are also available with payment of an official fee, currently $30 (US).
Filer Identify Verification
[UPDATE: the USPTO has postponed the deadline for filer identity verification to August 6, 2022.] By April 9, 2022, persons filing trademark applications, responses, and the like must complete identity verification in order to electronically file with the USPTO. These identity verification procedures will be available starting January 8, 2022.
New expungement and reexamination proceedings
Two new proceedings are available for an existing trademark registration to be challenged. Both of these new proceedings are conducted on an ex parte basis. That is, a challenger files a petition to request expungement or reexamination and, if granted, the rest of the proceeding is conducted only between the USPTO and the registrant in a manner similar to original examination. Unlike traditional cancellation (or opposition) proceedings, after institution of an expungement or reexamination proceeding, the challenger cannot substantively participate. Summaries of the two new proceedings follow, but more details about applicable procedures can be found in the USPTO Examination Guide 1-21. In addition to the two new types of proceedings, expungement is also available as a new ground for a traditional cancellation proceeding after three years of registration (15 U.S.C. § 1064(6)).
Expungement proceedings: Any party may request cancellation of some or all of the goods or services in a registration because the registrant never used the mark in commerce with those goods or services. The official filing fee for an expungement proceeding is currently $400 (US) per class. An expungement proceeding must be requested in a period from three to ten (3-10) years after the registration date. However, there is currently an extended expungement filing period. Until December 27, 2023, expungement may be requested for any registration at least three (3) years old, regardless of the ten-year limit. In other words, the ten-year time limit for expungement proceeding requests will only go into effect after December 27, 2023. Expungement proceedings are available for all registrations but will be especially significant for foreign-originating registrations (Madrid [§66] or Paris Convention [§44] cases) where proof of use is not required to initially obtain a U.S. registration.
Reexamination proceeding: Any party may request cancellation of some or all of the goods or services in a use-based registration on the basis that the trademark was not in use in commerce with those goods or services on or before either (1) the application filing date (when the underlying application was initially filed based on use of the trademark in commerce under §1(a)) or (2) the later of the date that an amendment to allege use was filed or the date that the deadline to file a statement of use expired (when the underlying application was filed with an intent-to-use basis under §1(b)). Reexamination proceedings are available for registrations under 15 U.S.C. §1051 (§1) but are not available for marks registered under the Paris Convention (§44) or the Madrid protocol (§66). The official filing fee for a reexamination proceeding is currently $400 (US) per class. Reexamination must be requested within the first five (5) years after registration.
More U.S. trademark filing information
Please also see this "Filing Guide for Trademark Registration in the USA" for in-depth discussion of requirements for foreign applicants to file U.S. federal trademark applications.
---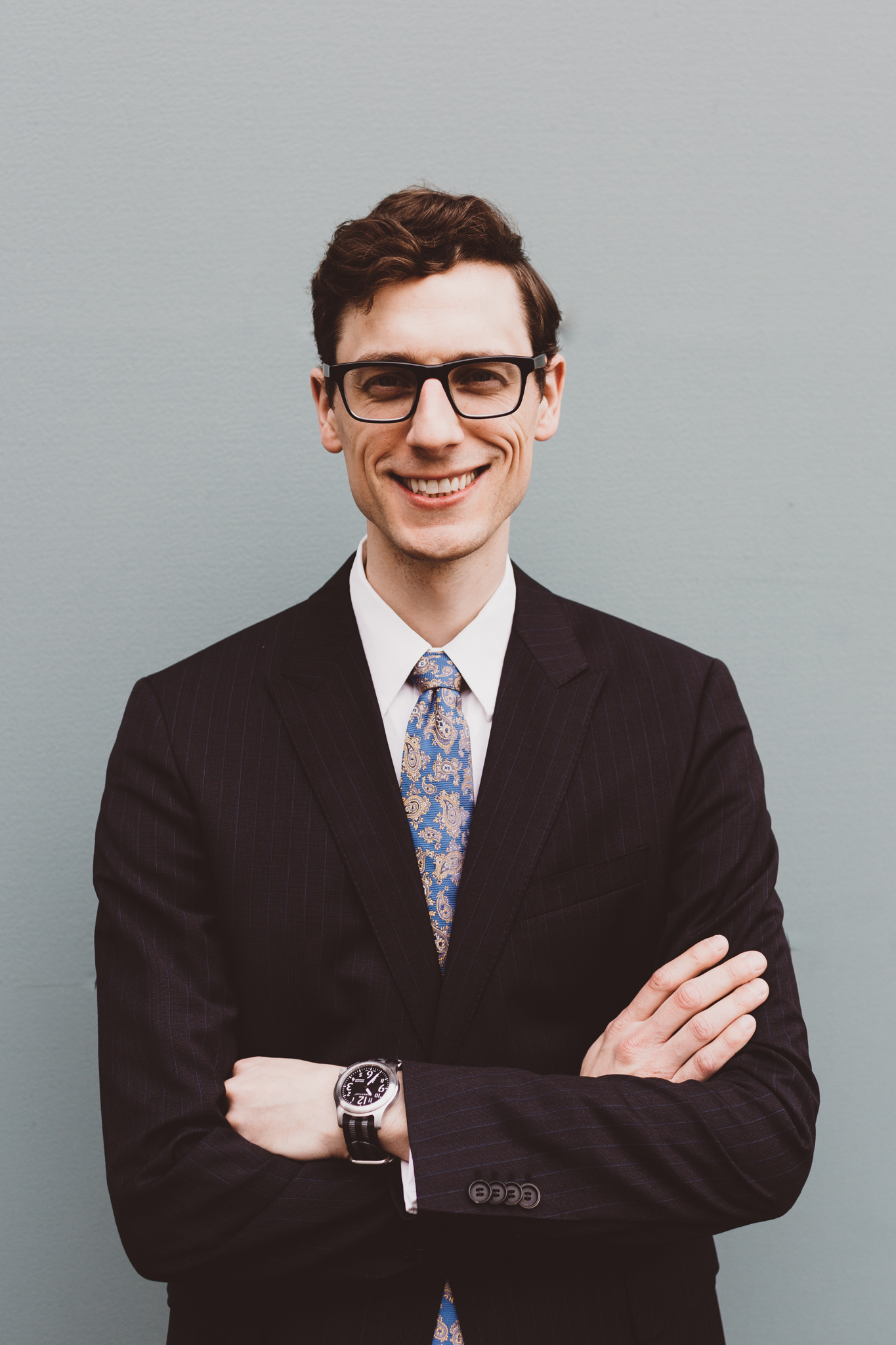 Austen Zuege is an attorney at law and registered U.S. patent attorney in Minneapolis whose practice encompasses patents, trademarks, copyrights, domain name cybersquatting, IP agreements and licensing, freedom-to-operate studies, client counseling, and IP litigation. If you have patent, trademark, or other IP issues, he can help.