Maintaining rights in a trademark (or service mark) requires ongoing action. Failure to continue using a mark, or use in an improper or insufficient manner, can potentially result in loss of a registration for the mark or even loss of all exclusive rights. The following guidance provides suggestions about satisfying use requirements and the proper way to use marks in business and commercial advertising/marketing contexts. The focus is on U.S. federal trademark law, but this guidance is also informative about similar requirements at the state-level and for international usage scenarios.
Continued Use Requirement
In order to maintain rights in a mark it must continue to be used in connection with bona fide (good faith) commercial offerings of the associated goods or services. This means the most basic rule of maintaining rights in a mark is: use it or lose it!
Use on goods occurs when two conditions are met. First, a mark must be placed on the goods or their containers, or on attached tags or labels, or displays associated with the goods. If the nature of the goods makes those kinds of placements impracticable, then use of the mark on documents associated with the goods or their sale qualify. Second, for federal trademark rights, use requires that the goods (bearing the mark) be sold or transported in "commerce", meaning interstate or foreign commerce and not merely locally. Mere advertising is generally insufficient as evidence of use of a mark on goods.
Use in connection with services occurs when a mark is used or displayed in the sale or advertising of services and those services are rendered in "commerce", or the services are rendered in more than one state or in the United States and a foreign country. An important distinction is that use of mark in advertising may be sufficient to show use in connection with services, even though advertising alone is generally insufficient to show use with goods.
Use of the trademark by an authorized licensee can be sufficient to maintain a trademark registration as long as the owner maintains control over the quality of the goods or services. Failure to maintain quality control over licensed use can result in loss of rights. Preferably, a written license agreement with a quality control provision should be executed if licensing is desired.
Non-use may make a registration subject to cancellation or the like. Moreover, non-use without an intention to resume use will result in abandonment (loss) of rights.
Excusable non-use may allow an unused registration to still be maintained. However, the requirements to establish excusable non-use are rather strict and generally require non-use to be the result of special circumstances beyond the registrant's control.
Marks registered in the U.S. based exclusively on a foreign priority registration are subject to cancellation or expungement if they have not been used in or with the U.S. after three (3) years of registration. This is an exception to the general rule that use in commerce is required to obtain a federal registration in the first place.
Proper Form of Use
In order to maintain rights in a mark, use should take a proper form. Improper usage may weaken rights or even result in loss of rights. An explanation of proper usage follows. This includes (1) using a mark as an adjective, (2) using a mark consistently, and (3) optionally using trademark identification/status symbols. More guidance is available from the International Trademark Association here and here.
Use Mark As an Adjective
Trademarks (and service marks) function to identify the source of goods or services. To do so, the distinctiveness of the mark must be maintained. A mark that becomes the generic name for the goods or services themselves will lose trademark protection. Therefore, a mark should always be used as an adjective that modifies a noun and never as a noun or as a verb. A helpful approach is to always couple use of a mark with an appropriate generic term immediately following the mark. For instance, "EXAMPLE widgets" represents proper use of the mark EXAMPLE together with the generic term widgets.
Another helpful exercise to determine if usage is proper is to insert the word "brand" immediately after the mark (along with a generic term). If the wording still reads appropriately, in English, then usage is likely to be proper. For instance, "Buy EXAMPLE brand widgets" still reads appropriately. But "Please EXAMPLE brand me those things" reads awkwardly because the mark is being improperly used as a verb. Beyond just a theoretical exercise, the word "brand" can also be inserted into actual commercial usage this same way.
Marks should also be used prominently. This means the mark should be used in such a way that consumers would understand that it functions as a trademark (or service) mark and identifies the source of the goods or services. Consider where the mark is placed in relation to other text, graphics, or the like. The mark should grab the attention of consumers and not be buried in other text, too small to see, etc.
Although not legally required, a helpful technique is to distinguish the mark from nearby text using all capital letters, boldface or italic font, underlining, quotation marks, color, or other stylized format. A trademark symbol—discussed below—can also be used to distinguish the mark from surrounding text. These aspects of the appearance and presentation of the mark help to convey a commercial impression of the mark as indicating the source goods or services rather than in a generic or merely descriptive way.
Use Mark Consistently
A mark is a specific indicator. So usage must be consistent. If a logo is changed or word(s) are modified that materially alter the mark (so as to no longer create essentially the same commercial impression) then it is possible that rights in the mark could be challenged or lost, or renewal of a registration refused. Spelling (and punctuation, if any) should always be the same. A "refresh" of branding can lead to loss of rights in previously-used marks when it materially alters the commercial impression given by the mark.
Also, do not pluralize or singularize a mark by adding or removing an "s", and do not use a mark in a possessive form (unless the mark itself is possessive or a non-trademark use as a company name or trade name is involved). For example, LEVI'S® for jeans should not be changed to "LEVI" because the mark includes the possessive "'S". Such changes do not reflect proper usage.
Use Trademark Identification/Status Symbols
It is recommended—but not legally required in the U.S. to maintain rights—to include an appropriate trademark symbol with use of a mark.
Use of the trademark registration symbol ® immediately after a mark is permitted and encouraged for any federally-registered mark, though it must not be used for an unregistered mark or for goods or services that are not listed in the the registration. For instance, a registered mark can be identified as "EXAMPLE® widgets."
Sometimes the term "Registered Trademark" or its translation is used, or the phrases "Registered in U.S. Patent and Trademark Office" or "Reg. U.S. Pat. & Tm. Off.," but such terms are often less convenient than a symbol. An additional option is the use of a footnote or legend that indicates that the mark is a registered trademark, identifies the registered owner by name, and/or indicates that use of the mark is under license.
But registration in one or more U.S. states does not permit use of the ® symbol, or any wording that suggests federal registration.
The symbols ™ (for trademarks used with goods) or SM (for service marks used with services) can be used even with unregistered marks. For instance, an unregistered or registered trademark can be identified as "EXAMPLE™ widgets." If there is doubt, or a given use of a mark encompasses both goods and services, use of the ™ symbol might be preferred because it is more widely recognizable.
An appropriate trademark symbol should be used with the first and/or the most prominent use of the mark on the goods, their packaging, or given advertising materials (such as a single web page or single print ad). It is not necessary to continually use trademark symbols with each and every instance of the mark on the same item. On the other hand, there is no legal penalty for unnecessary or redundant use of trademark symbols. Though over-use of trademark symbols may simply be less aesthetically pleasing in some circumstances.
Failing to use a trademark symbol does not result in the loss of U.S. federal trademark rights. However, such a failure may limit recovery of monetary damages. When a mark is federally registered in the U.S., either use of a symbol (or accepted alternative) or actual notice to an infringer is required in order to recover profits and damages for infringement. Use of the trademark registration symbol ® (or the phrase "Registered in U.S. Patent and Trademark Office" or "Reg. U.S. Pat. & Tm. Off.") along with a registered mark provides acceptable notice of federal registration to all potential infringers to allow recovery of monetary damages.
Note that some jurisdictions prohibit the use of the ® symbol with an unregistered mark. So be careful about usage across multiple jurisdictions—the ™ symbol can be used instead with a mark that is unregistered in a given jurisdiction. In the U.S., use of the ® symbol with an unregistered mark may bar remedies for alleged infringement due to unclean hands, may constitute fraud, and/or may create liability for false advertising.
Retain Evidence of Use
The requirement that a mark must be used to maintain rights gives rise to a need to keep and retain evidence of use of that mark with the relevant goods and/or services. If someone ever seeks to challenge the mark for alleged non-use, or if a registration is audited, such evidence can be important. For some marks subject to extensive use, evidence of use may be plentiful and easily obtained. However, for other marks, usage might be less widespread. For example, some marks might be used with a seasonal service business such that evidence of use is mostly available only at certain times of the year.
The first important point is that evidence of use should be maintained for all goods and services in which rights to the mark are claimed. For a registration, this means all of the explicitly-identified goods and services. Evidence of use with only some but not all of the identified goods or services will usually be insufficient (at least with respect to those goods and services for which evidence of use is lacking).
The sort of evidence retained should also show proper usage of the mark. Proper use is discussed above. It may be unhelpful to retain evidence that shows improper usage in a generic or merely descriptive sense rather than to identify the source of goods or services.
Also, evidence of use should be maintained for each jurisdiction where rights in a mark are claimed. Evidence of use in one country is usually insufficient to show use in a different country, for instance. If you wish to maintain rights to an international portfolio of marks, be sure to retain suitable evidence in each jurisdiction of use.
Lastly, if a registration was initially filed based on a claim of an intent to use the mark (including based on foreign priority without actual use in the USA), then evidence of that intent at the time of filing should be retained too. This sort of evidence can include written business plans or the like.
Renew Your Registration
A registration of a mark must periodically be renewed to stay in effect. Registrations can usually be renewed indefinitely so long as there is continued use. The U.S. requires renewals at ten-year intervals, plus a one-time certification of use after the first five years of registration. All renewals and declarations of use to maintain a registration require supporting evidence of use.
In the U.S., "common law" rights in a mark may continue to exist even if a registration in that mark is abandoned but commercial use of the mark continues. However, that may not be the case in other countries. If a registered mark is still in use, it is usually worthwhile to renew the registration.
Extensions of an international registration under the Madrid Protocol require that the underlying international registration be maintained too. This means that both the U.S. extension registration and the international registration must be renewed in order to maintain registration in the USA.
However, BEWARE of misleading, official-looking notices sent by private entities regarding a trademark registration requesting payment of fees. These are often scams. See examples of such misleading scam communications here (USPTO-related) and here (WIPO/Madrid-related).
Updating and Amending a Registration
If the use of a mark changes, or the ownership of the mark changes (including a merger or change of name or the owner), then a registration should be updated or amended. The owner and any legal representative also have a duty to maintain current and accurate addresses in official records. This allows for prompt receipt of any official post-registration correspondence, including notifications of any challenges to the registration.
Amendments to the scope of the registration may be possible, and even required. Selected goods and services can be deleted from a registration while others remain, if the scope of use is reduced. But expansion of use generally requires filing a new application—existing registrations cannot be expanded to add new identifications of goods and services. Amendments to the depiction of the mark itself are rarely permissible.
Monitor the Marketplace
It is helpful to proactively monitor the marketplace for potentially problematic activities by others. A few instances of infringement or improper usage of a mark will generally not result in loss of trademark rights in the USA. However, the widespread presence of infringing or simply improper uses might eventually lead to genericide, that is, the mark becoming generic, which would result in the loss of exclusive rights. Laches or other equitable doctrines might also bar certain forms of relief against an infringer if a lawsuit is inexcusably delayed—though this is very context-specific.
Additionally, the existence of similar marks and registrations by others can have the effect of weakening the scope of exclusive rights. So even if third party usage does not completely destroy rights in a mark those third party uses may still weaken it.
In theory, the existence of a registration should automatically block a later registration by someone else that is likely to cause confusion. That is the point of regular examination procedures for all new trademark applications. But examination is not always perfect. There are opportunities to challenge the applications and registrations of others. But the opportunities to do so decrease over time. In any event, potentially problematic uses by others must first be identified before they can be challenged.
When it comes to infringement, mark owners must police their own rights. That is, in most situations, the government will not police infringement for you. It is generally up to the brand owner to identify infringement and pursue legal action where appropriate and desired.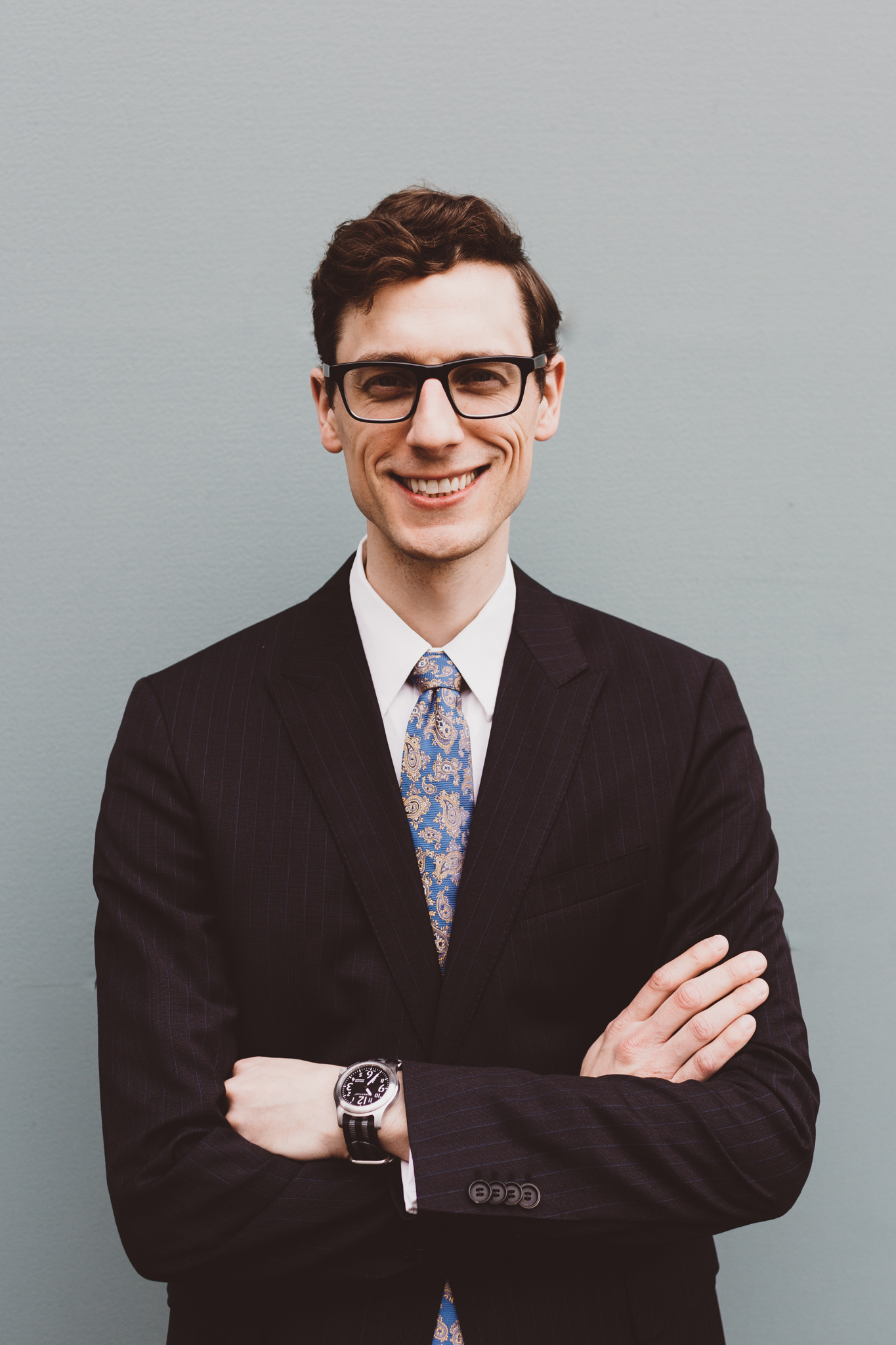 Austen Zuege is an attorney at law and registered U.S. patent attorney in Minneapolis whose practice encompasses patents, trademarks, copyrights, domain name cybersquatting, IP agreements and licensing, freedom-to-operate studies, client counseling, and IP litigation. If you have patent, trademark, or other IP issues, he can help.