When can prior art be used to assess alleged infringement of a design patent? This has been an evolving area of U.S. patent law. The question matters because looking at only the asserted patent and the accused product might not allow an ordinary observer to understand the ways in which the patented design is similar (or dissimilar) from known designs. A recent court decision sheds some light on the issue while at the same time muddies the waters in light of past cases that reached seemingly different results.
When assessing design patent infringement, "when the claimed and accused designs are not plainly dissimilar, resolution of the question whether the ordinary observer would consider the two designs to be substantially the same will benefit from a comparison of the claimed and accused designs with the prior art. . . ." Egyptian Goddess, Inc. v. Swisa, Inc., 543 F.3d 665, 678 (Fed. Cir. 2008) (en banc). This is essentially a three-way visual comparison, in which differences "that might not be noticeable in the abstract can become significant to the hypothetical ordinary observer . . . ." Id. This is not about validity/invalidity but rather about how prior art informs the comparison of the patented design and the accused product to determine if there is infringement or not.
A recent Federal Circuit decision addressed what sort of prior art can qualify as comparison art. In the second appeal in an ongoing dispute, a Federal Circuit panel held that "to qualify as comparison prior art, the prior-art design must be applied to the article of manufacture identified in the claim." Columbia Sportswear N. Am., Inc. v. Seirus Innovative Accessories, Inc., Nos. 2021-2299 and 2021-2338, Slip Op. at *21-23 (Fed Cir. Sept. 15, 2023) ("Columbia II").
In reaching that conclusion, the Columbia II panel cited one Supreme Court case from the 1800s, plus Egyptian Goddess and further said that "[s]imilar examples abound". But do they really? The Columbia decision cites only a single post-Egyptian Goddess precedential case that was not abrogated (ABC Corp. I v. P'ship & Unincorporated Ass'ns Identified on Schedule "A", 52 F.4th 934 (Fed. Cir. 2022)), plus one non-precedential case (Wallace v. Ideavillage Prods. Corp., 640 F. App'x 970, 971, 975–76 (Fed. Cir. 2016) (nonprecedential)).
Two other case citations in Columbia II rely on portions of opinions (Arminak & Assocs., Inc. v. Saint-Gobain Calmar, Inc., 501 F.3d 1314, 1318, 1324–25 (Fed. Cir. 2007) and Unidynamics Corp. v. Automatic Prods. Int'l, Ltd., 157 F.3d 1311, 1313, 1324 (Fed. Cir. 1998)) that dealt with the "point of novelty" analysis that was specifically overruled by Egyptian Goddess, Inc. v. Swisa, Inc., 543 F.3d 665, 678-79 (Fed. Cir. 2008) (en banc).  Columbia II's citations do not include any identifications any portions of the cited cases that were abrograted, or otherwise explain why or how specific aspects of those point of novelty analyses were still valid and relevant—as was the case in Egyptian Goddess, there might still be similarities although the theoretical framework and thus the purpose of looking at the prior art is different.
Then in a lengthy footnote 8 the Columbia II panel attempts to explain away a prior precedential case that reached a seemingly contrary outcome, Lanard Toys Ltd. v. Dolgencorp LLC, 958 F.3d 1337 (Fed. Cir. 2020).  If an attorney submitted a brief written in such a manner, she would at a minimum probably be harshly scolded by the presiding judge(s), and at worst be sanctioned.  But apparently this Federal Circuit panel (Judges Prost, Reyna, and Hughes) has no qualms about doing this themselves.  It is possible to argue that the Columbia II decision, although designated as precedential by the panel, is actually non-precedential due to being in conflict with Lanard Toys.  See Newell Cos., Inc. v. Kenney Mfg. Co., 864 F.2d 757, 765 (Fed. Cir. 1988) (when Fed. Cir. panel decisions are in conflict, the later one is non-precedential).
In any event, one issue that footnote 8 of Columbia II does not fully address is the question of comparison art when the claimed article is specifically a simulation, and to the extent that it does that footnote may not be controlling.  MPEP § 1504.01(d) (9th Ed., Rev. 07.2022, Feb. 2023) deals designs attempting to claim articles that are simulations of something else.  The Columbia case does not specifically address In re Wise, 340 F.2d 982, 144 USPQ 354 (CCPA 1965), which dealt with the use of something other than the same article as prior art to affirm a rejection of a claimed design.  There, the claimed design was a "promotional advertising souvenir", whereas one of the prior art references was a mere "representation of a conventionalized teardrop."  Id. at 982-83.  In particular, the claimed design showed a teardrop shape article that was hollow with transparent walls, within which appears a planar member shown in dotted lines, on which advertising matter is to be placed, and additional prior art was cited for the proposition that display devices inside of hollow transparent containers were known—the fact that the interior components were in broken lines meant that their specific content carried no patentable weight.  Id. at 983-84.  Partly the issue raised here is whether Wise was—or could be—abrogated by In re Surgisil, L.L.P., 14 F.4th 1380 (Fed. Cir. 2021), which did not specifically address Wise or a "simulation"-based rejection, or other seemingly contrary precedent like In re Glavas, 230 F.2d 447, 450 (CCPA 1956) ("there can be no question as to nonanalogous art in design cases").  Surgisil overturned a patent office rejection premised on the title of the application not limiting the scope of the claim of a pending design application, where the applied-for design was titled a "lip implant" but the cited prior art having essentially an identical shape was for an artist's "stump" blending/smudging tool.  That result in Surgisil stands in contrast to both Glavas, which said use and non-analagous art issues are irrelevant to patentability of designs, and Wise, which cited a mere representation of a teardrop that was not, specifically, a "promotional advertising souvenir" as claimed. 
Another way to look at this is to say that footnote 8 of Columbia II is mere dicta and not binding, because Columbia II did not deal with allegations that an asserted patented design was a "simulation".  From that perspective, the footnote 8 discussion about waiver of arguments can be disregarded (the very fact that this discussion was placed in a footnote rather than in the main text provides some support for viewing it as mere dicta).  This is significant because the Columbia II panel could not overrule Lanard Toys, and neither the Columbia II panel nor the Surgisil panel could overrule Wise or Glavas.  See South Corp. v. U.S., 690 F.2d 1368, 1369 (Fed. Cir. 1982) ("the holdings of . . . the United States Court of Customs and Patent Appeals, announced . . . before the close of business September 30, 1982, shall be binding as precedent in this court."); Newell, 864 F.2d at 765.
The Columbia II panel argues that "using the same scope for anticipatory prior art and comparison prior art makes good practical sense."  This is asserted without addressing the ("wise") reasoning of the Wise decision, which set out contrary practicalities when an asserted design is alleged to be a simulation.  That is, Wise pointed out that a design may not be patentable if it merely simulates a known shape from another context, and a patentee cannot obtain exclusive rights by merely reproducing essentially generic representations—a concern that in many ways mirrors cases about utility patent eligibility where results are recited coupled with only generic or conventional computerization hardware.  Cf., e.g., Elec. Power Group, LLC v. Alstom SA, 830 F.3d 1350 (Fed. Cir. 2016) (claims were patent-ineligible abstract ideas because they did not require "use of anything but entirely conventional, generic technology."). 
Other areas that remain somewhat unresolved pertain to partial claims, multi-part articles, and language reflecting intended use. For instance, if a design patent is for a "motorcycle with windscreen," is prior art to a motorcycle alone (without a windscreen) available as comparison art, or prior art to a windscreen in isolation? Or a combination of both motorcycle and windshield comparison references? Does the answer depend at all on whether or not broken lines are used in the patent to make a partial claim? There a risk that design patents could gain inappropriate coverage over combinations of known (useful) elements in their functional capacity if and when the only available prior art shows merely some but not all of the components together in a single reference. And what about mere intended use language in the title of the patent? If the claim is to a "cat toy" and the prior art was expressly marketed as a "dog toy", can the dog toy be used as comparison art, when both cats and dogs could actually play with either toy? Both instances involve a toy (and an animal toy no less), and differ only in the intended use by a different animal. There is older precedent stating that "the use to which an article is to be put has no bearing on its patentability as a design and that if the prior art discloses any article of substantially the same appearance as that of an applicant, it is immaterial what the use of such article is." Glavas, 230 F.2d at 450.
These sorts of questions put added emphasis on the still-ambiguous role of claim construction in design patent litigation, as well as the need to carefully sect a title for a new design patent application. Parties to litigation now have added incentive to argue about claim construction in design patent cases, because the proper construction will determine not only the scope of the claim but also the availability of comparison prior art.
October 2023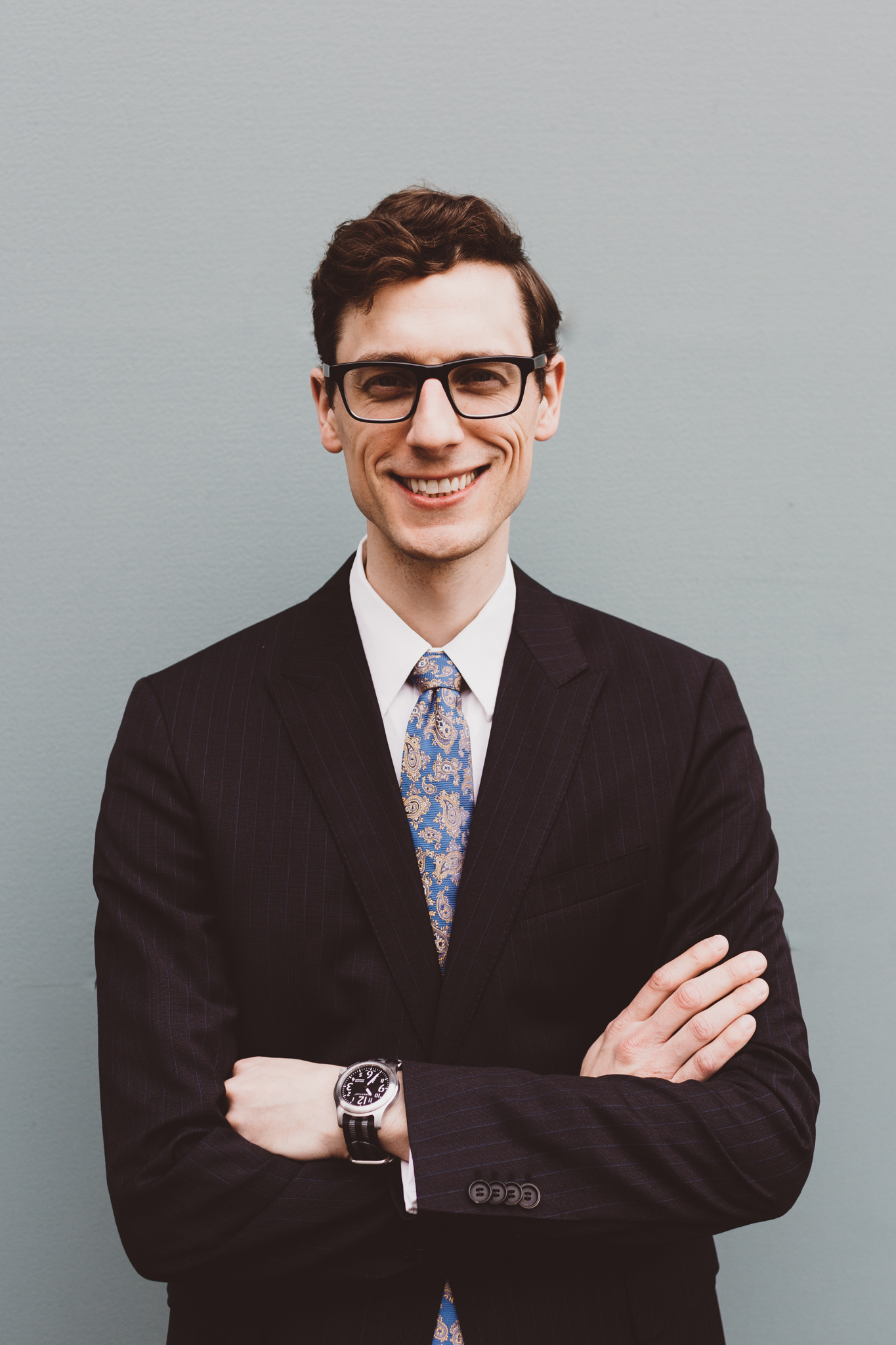 Austen Zuege is an attorney at law and registered U.S. patent attorney in Minneapolis whose practice encompasses patents, trademarks, copyrights, domain name cybersquatting, IP agreements and licensing, freedom-to-operate studies, client counseling, and IP litigation. If you have patent, trademark, or other IP issues, he can help.